We loved peanut butter growing. Did you? We think most kids believe it is a MUST HAVE food group, haha. Our niece sure loves it! Jax loves it too!!
Although at a pretty young age Michelle took it out as she felt it was peanuts that caused her itchy skin, so our new love became almond butter. Which then turned into tahini and coconut butter. What can we say we love our nut (and seed) butters! Interested in making them yourself to save money, see our how-to videos here.
Today we gathered the 62 amazing recipes to celebrate National Peanut Butter Day!
*We would like to note some recipes use almond butter but we are all smart people and realize that peanut butter can be used instead 😉 Also some recipes use peanut butter flour.

Make sure you check out these mouthwatering peanut butter recipes too!
We reached out again to our amazing Fitfluential family for these wonderful recipes for you!
The best peanut butter cookies (gluten-free, grain-free, dairy-free, egg-free, low sugar)
Peanut butter bombs (gluten-free, grain-free)
Vanilla bourbon PB nightcap (gluten-free, grain-free, dairy-free)
5 ingredient protein balls (vegan, gluten-free, grain-free)
Bourbon PB gingerbread bites (gluten-free, grain-free, egg-free, dairy-free)
Honey bacon rice cakes (gluten-free, egg-free, dairy-free)
Cookie crumb energy bites  (gluten-free, egg-free)
Peanut butter chocolate chip blondies (gluten-free, grain-free, egg-free, dairy-free, low sugar)
Chocolate peanut butter snack bar (egg-free and gluten-free)
Peanut butter smoothie recipe (dairy-free, gluten-free)
No bake energy bars  (egg-free, can be made gluten-free)
Chocolate cupcakes with Peanut Butter frosting (gluten-free)
Chocolate chip protein mug cake (can be made gluten-free)
Flourless peanut butter cookies (egg-free and can be made gluten-free)
PB banana wrap  (can be made gluten-free)
Protein banana pb smoothie  (gluten-free and can be made dairy-free)
Protein pb oats (can be made gluten-free and dairy-free)
5 ingredient PB and J sandwich (gluten-free, grain-free, dairy-free, low sugar)
Apple peanut butter soufflé (gluten-free, grain-free)
Elvis jicama porridge (vegan, gluten-free)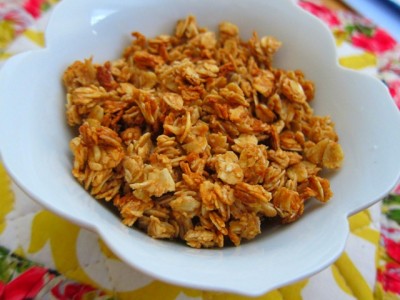 Peanut butter granola (dairy-free, low sugar, and can be made gluten-free)
Peanut butter oatmeal cookie dough overnight oats (dairy-free and can be made gluten-free)
Yeast-free PB&J cinnamon rolls  (gluten-free, grain-free, dairy-free, egg-free, low sugar)
Peanut butter hot chocolate (gluten-free, dairy-free)
Peanut butter baked oatmeal (can be made gluten-free)
Pumpkin pie peanut butter chocolate cups (gluten-free, grain-free, egg-free, dairy-free, low sugar)
Peanut butter truffles (gluten-free, egg-free)
Peanut butter chocolate chip cookies (dairy-free, can be made gluten-free)
Chocolate peanut butter energy balls (egg-free, can be made gluten-free)
 Chocolate hazelnut pumpkin peanut butter cookie sandwiches (gluten-free, grain-free, dairy-free, egg-free)
Easy 3 ingredient PB cookies (vegan, can be made gluten-free)
Peanut butter black bean brownie cups (dairy-free, can be made gluten-free)
Chocolate PB protein french toast  (low sugar and can be made gluten-free)
High protein PB cheesecake  (low sugar and gluten-free)
Chocolate chip PB cupcake (gluten-free)
PB & J quinoa egg muffins (gluten-free, dairy-free)
4 ingredient chocolate cookies (gluten-free, grain-free, dairy-free, egg-free, low-sugar)
Zucchini buckwheat peanut pancakes  (gluten-free, low sugar)
Peanut pumpkin french toast (vegan and can be made gluten-free)
Chocolate PB buckwheat cereal (vegan and gluten-free)
Coconut peanut quinoa flakes (vegan and gluten-free)
Protein nut butter bread recipe   (gluten-free, grain-free, dairy-free)
One dish protein trail bars  (gluten-free, dairy-free, egg-free)
Peanut butter and jelly muffins (can be made gluten and dairy free)
Chocolate and peanut butter cup (gluten-free, can be made dairy-free)
Flourless peanut butter mocha roulade   (gluten-free)
Flourless samoa bars (gluten-free, grain-free, dairy-free, egg-free)
Flourless chocolate protein cookies  (gluten-free, grain-free)
Peanut butter vegetarian chili  (gluten-free, vegan, grain-free)
PB protein bites (egg-free, can be made gluten-free)
5 ingredient cookie butter (gluten-free, grain-free)
No bake granola bars (egg-free, dairy-free, can be made gluten-free)
Flourless chocolate chip bread (gluten-free, grain-free, dairy-free)
PB oat muffins (can be made gluten-free)
Cinnamon raisin butter (gluten-free, vegan, low sugar)
Peanut butter pretzel chocolate chip granola bars (gluten-free)
Peanut butter chocolate chip dough bites (gluten-free, vegan)
PB and J overnight Oats (vegan, can be made gluten-free)
PB chocolate protein balls (vegan, can be made gluten-free)
Cookie dough PB dip  (vegan and can be made gluten-free)
Freezer chocolate peanut butter cups (dairy-free, gluten-free, grain-free)
PB chocolate chip bars (gluten-free, grain-free)
All of these recipes are a fun way for you to enjoy peanut butter!  If you do not eat peanut butter remember you can use your favorite nut or seed butter
Check out this mouthwatering collection of MORE peanut butter recipes
We will see you over on pinterest pinning all these amazing recipes 😉
Need more recipe love that are peanut-free? Check out:
35 gluten-free pumpkin recipes 
Collection of single serving recipes
50 homemade gluten-free healthy snacks